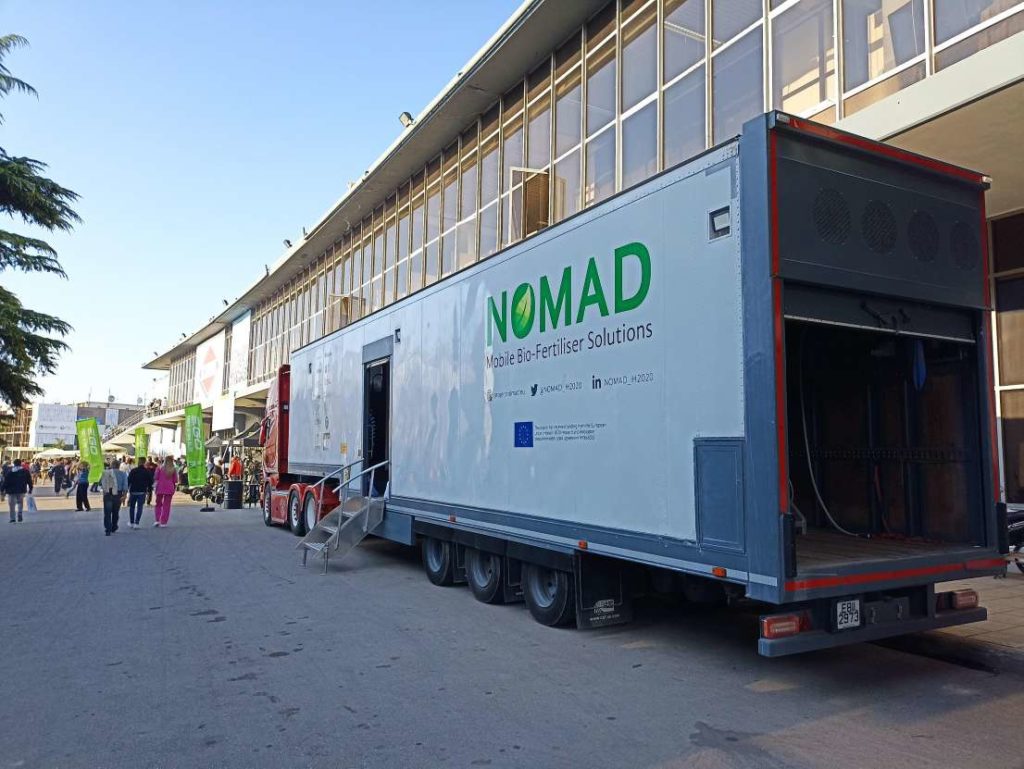 Our trailer #2 at the 29th Agrotica in Thessaloniki!
We took the opportunity that our trailer #2 is still at our location in Greece to drop by the Agrotica Fair in Thessaloniki, October 20-23, 2022.
Our partner CERTH invited the fair participants to a presentation on "Innovative Techniques for the Utilization of Agricultural Residues and Wastes" to introduce the NOMAD project and answer burning questions; afterwards, the visitors could take a look inside the trailer #2 and learn all about it.