Creating the future of farming
NOMAD´s mission was to develop a unique mobile solution for production of high-quality organic fertilisers and soil amenders from anaerobically digested organic waste. Discover how we broke new ground on the road to a more sustainable, regenerative agriculture.
Climate change, ecosystems degradation and growing populations are forcing us to seek new ways of producing and consuming food that respect the ecological limits of our planet.
of waste worldwide is organic
Billion tonnes of manure is produced each year in the EU
is managed in an environmentally sound way
Worldwide, organic waste accounts for an average of 46% of global waste. In the EU alone, 1.4 billion tonnes of manure is produced annually, but less than 10% is managed in an environmentally sound way.  NOMAD's special features – Mobility, Modularity and Circularity – can fundamentally change the way such waste is used in future circular bio-economies.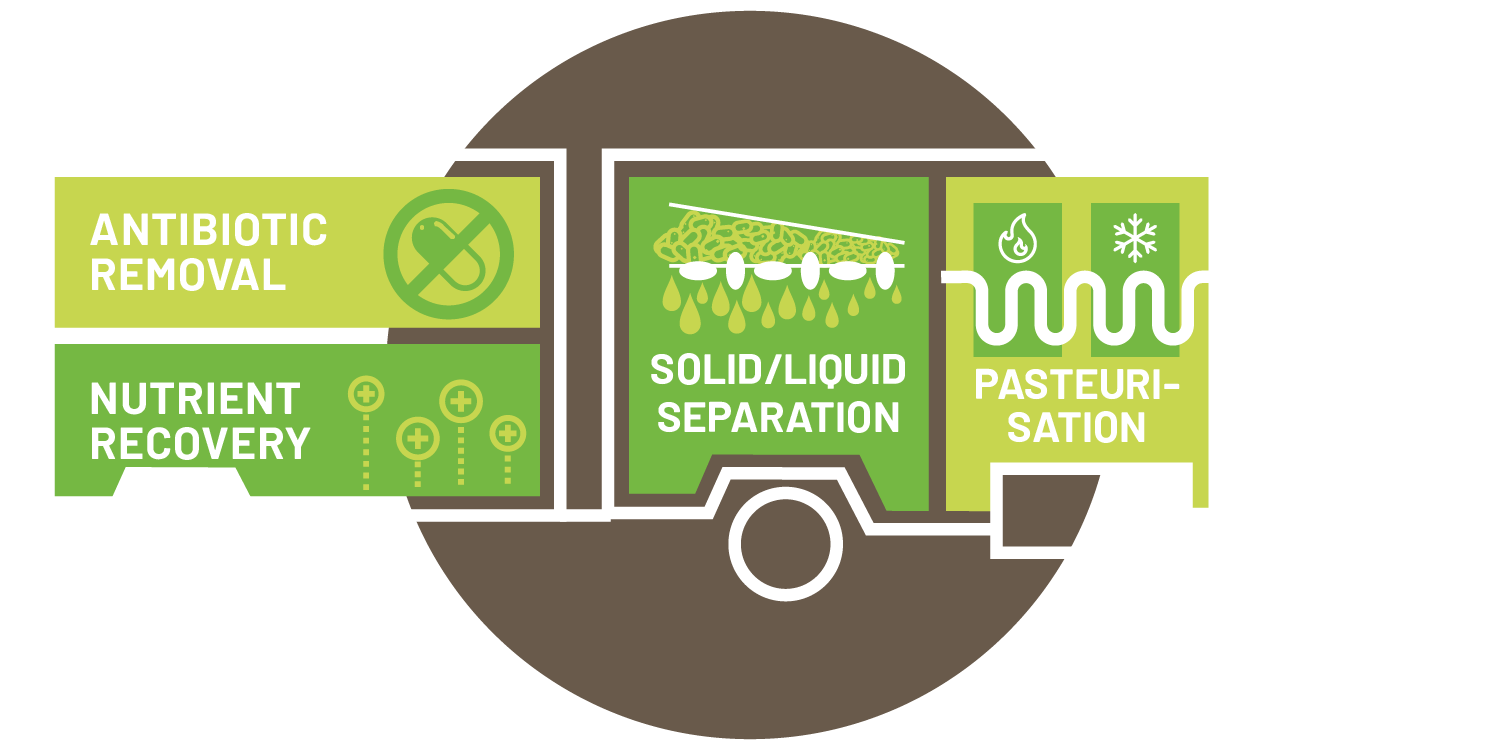 NOMAD has delivered a state-of-the-art solution by mobilising digestate treatment technologies. Our two trailers are equipped with highly efficient, modular systems to treat a range of digestates.