The Centre for Research and Technology Hellas, founded in 2000 in Thessaloniki, is one of the largest research centres in Greece. Their mission is to promote the triplet Research – Development – Innovation by conducting high quality scientific research and innovative products and services while building strong partnerships with industry and collaborations with research centres and universities in Greece and abroad.
CERTH is leading the NOMAD project drawing on its wide experience both leading and participating in EU and international projects.

The University College of London is the number one London university for Research Strength, recognised for its academic excellence and global impact. 
A UCL team contributes its expertise in life cycle assessment (LCA) and recycling management to the NOMAD project. They use their LCA know-how to support decision making in the design and development of the mobile unit and nutrient recovery systems and also to assess the environmental impact of the business model.
The Cluster of Bioeconomy and Environment of Western Macedonia is a platform for cooperation of the three pillars of the regional economy: the public sector, research and entrepreneurship. The Cluster seeks to develop synergies between local and regional players and businesses in bioeconomy, bioenergy and the environment. Their aim is to introduce and develop innovation in the sector and increase its added value.
In the NOMAD project CluBE will coordinate all regional work at the pilot site in Greek.

DIADYMA is the official waste management body in Western Macedonia. It was established to meet the needs of waste management in this area.
With their experiences in the areas of environmental engineering, waste management systems analysis and evaluation, environmental impacts, and minimization DIADYMA has numerous resources to facilitate the NOMAD project like pilot mechanical composters, which will be used in processing the digestate sludge fraction to be separated.
IHE Delft Institute for Water Education
IHE Delft Institute for Water Education in the Netherlands is the largest international graduate water education facility in the world. It has extensive expertise in pioneering novel wastewater treatment methods.
For NOMAD they are aiming to develop a method to reduce the risk of active pharmaceutical compounds, especially antibiotics, in the end-product.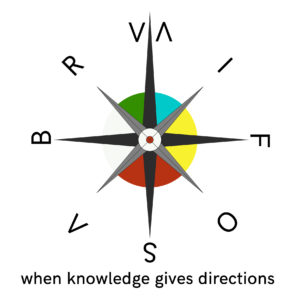 Urbasofia is a town and regional planning company based in Romania. Founded in 2011 they provide European-wide expertise for urban development, policy design and territorial cohesion.
The company strengthens NOMAD with its multidisciplinary experience in the field of stakeholder engagement and conducting workshops, trainings and fairs.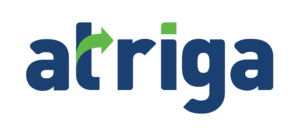 Atriga Consulting Services
Atriga Consulting Services is a Malta-based consultancy agency that manages various product exploitation, communication and dissemination strategies in both the public and private sectors at local, national and regional level. Their main topics are on agricultural, agri-food and the environment.
Atriga coordinates the work on the pilot site in Malta, demonstrating the technology and conducting field trials.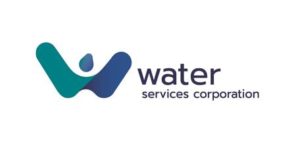 Water Service Corporation
The Water Service Coorporation is responsible for the entire drinking water and wastewater cycle in the Maltese Islands. They ensure that water from wastewater treatment is purified and made available to agriculture. Remaining solid fractions are used in anaerobic digestion plants for energy production.

The Water Service Coorporation will provide a "real-world" testing ground for the NOMAD process and provide the digestate obtained from human wastewater.

Matesion Consultant Engineers
Matesion Consultant Engineers is a company of consulting civil engineers based in Kozani Greece, whose main activities are spread across the Region of Western Macedonia with an emphasis in the environmental and energy sector.
A biogas plant with a capacity of 120 kW, which was built for operational and demonstration purposes in 2014, serves as a pilot site for the NOMAD method. The plant uses manure, farm and agro-industrial waste from agricultural and food companies from across the region.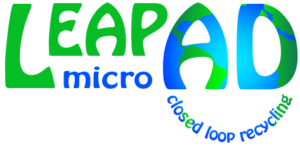 LEAP Micro AD is a UK based SME established in 2012 that combines technology innovative with social and environmental objectives to promote local resilience and sustainability. Its multidisciplinary team encompass mechanical, gas and energy engineering, design and programming. LEAP specialise in developing robust, affordable, micro anaerobic digestion (AD) systems for decentralised rural/urban applications with involvement in local and international projects focused on advancing their circular bio-economy model.
In NOMAD they are leading the design, build and testing of the mobile technology as well as coordinating operator training and technical support for the technical trials in each demonstration country.

Stopford Energy and Environment
Stopford Energy and Environment, an international energy and environmental consultancy based in the UK, has been providing innovative, multidisciplinary solutions to a global market for over 35 years. With a team of industry-leading experts, they have been serving the requirements of a multi-national client base. Key to success is their alignment with leading academic institutions around the world. This provides their staff access to the best research facilities, whilst enabling the development and commercialisation of novel process technologies across the low-carbon and circular economy sectors.
Stopford informs NOMAD's smaller scale focus, adding value to the whole project and strengthening its wider circular economy impacts. Lancaster University as a third party will deliver early product trials to facilitate the design and specification phase.
The University of Florence is an important and influential centre for research and higher training in Italy. The Department of Agriculture, Food, Environment and Forestry (DAGRI) originated in 2019 from the union of two former Departments, bringing together a century long tradition of Agriculture and Forestry studies at the University.
A team of DAGRI leads field experiments to assess the fertilisation potential of digestate from small-scale biogas plants and evaluate obtainable yields, nutrient cycles and greenhouse gas emissions from the use of digestate as replacing fertiliser.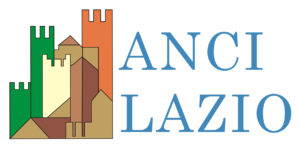 ANCI Lazio, based in Italy, is the regional branch of the official Italian Association of Cities and Municipalities. They represent 378 municipalities and cities and is strongly committed on innovation projects and capacity building in smart cities, waste management, sustainable mobility, sustainable development, energy efficiency and RES use.
For NOMAD ANCI Lazio will facilitate access to anaerobic digestion plants in the associated municipalities in order to guarantee the digestate necessary to implement demonstration and field test activities in Italy.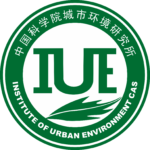 Institute of Urban Environment – Chinese Academy of Sciences
The Institute Urban Environment – Chinese Academy of Sciences is the main pillar of China's efforts to explore and exploit high technology and natural sciences. It brings together scientists and engineers from China and around the world to address both theoretical and applied problems using world-class scientific and management approaches.
The Institute has extensive facilities for the design of selective membranes and will develop the novel Struvite 2.0 recovery process, which advances on traditional methods by improving purity and reducing cost.

The European Institute for Science Communication based in Germany is a non-profit organisation dedicated to science communication. The Institute empowers scientists to bridge the gap between science and society. As a truly European organisation, ESCI draws on key contributors from across the continent.
ESCI leads the communication and dissemination in the project and identifies communication needs for specific target groups in order to foster NOMAD´s concept.